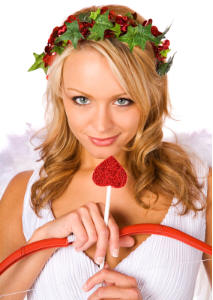 Practical Guide
This is a guide to using pictures in your computer for the first time, taking things one small step at a time.
Step 1: Set your options so that either your training pictures or distractor pictures are on your computer
Explanation. If you want to be attracted to your significant other, you signal that your target pictures are on your computer. If you have a paraphilia and you want to be attracted to something else, you signal that your distractors (your paraphilia) are on your computer. (But either one will do for now.)
Step 2: Click on Beginning Training or Normal Training
You should see a screen with a lot of writing in red about how to save that program to your computer.
Step 3: Try to Save it To Your Computer
The screen you are looking at gives you lots of ways to save it to your computer. Just use the first. Click on "File" at the top of your browser, then find the option to save the page.
If you can't find this option, then maybe your version of Explorer doesn't have it. Download Mozilla Firefox. It's free and lots of people use it.
Step 4: Try to run it on your computer
Again click on File at the top of your browser. Find an option called something like Open Page. Click on it. Hopefully, a file called something like aasxtraining_pl is just sitting there. Click on it to run it.
You will be missing some pictures! You haven't done that step yet.
Step 5: Get 3 pictures
Put them in the same folder as aasxtraining.
Step 6: Names of Your Pictures
The easiest thing is to name the pictures y1, y2, and y3. That's what the computer expects. (Unless you are using the pictures in your computer as distractors -- then call them n1, n2, and n3.)
If your pictures all begin with something else, like pxr, then you can tell that to the computer in your training center. (Instead of renaming them all y. If the numbers aren't 1 to 3, but instead are 15 to 25, you can tell the computer that too.)
Step 7: Rerun your training program to see if you get all of the pictures now
Step 8: Editing Pictures
It is a lot easier to do from now on.
You probably want to edit your pictures. If they are too large, they need to be smaller. If they have too much garbage in them, they need to be cropped. See editing pictures.
You probably want to add more pictures too. Remember to tell the computer you have more pictures.